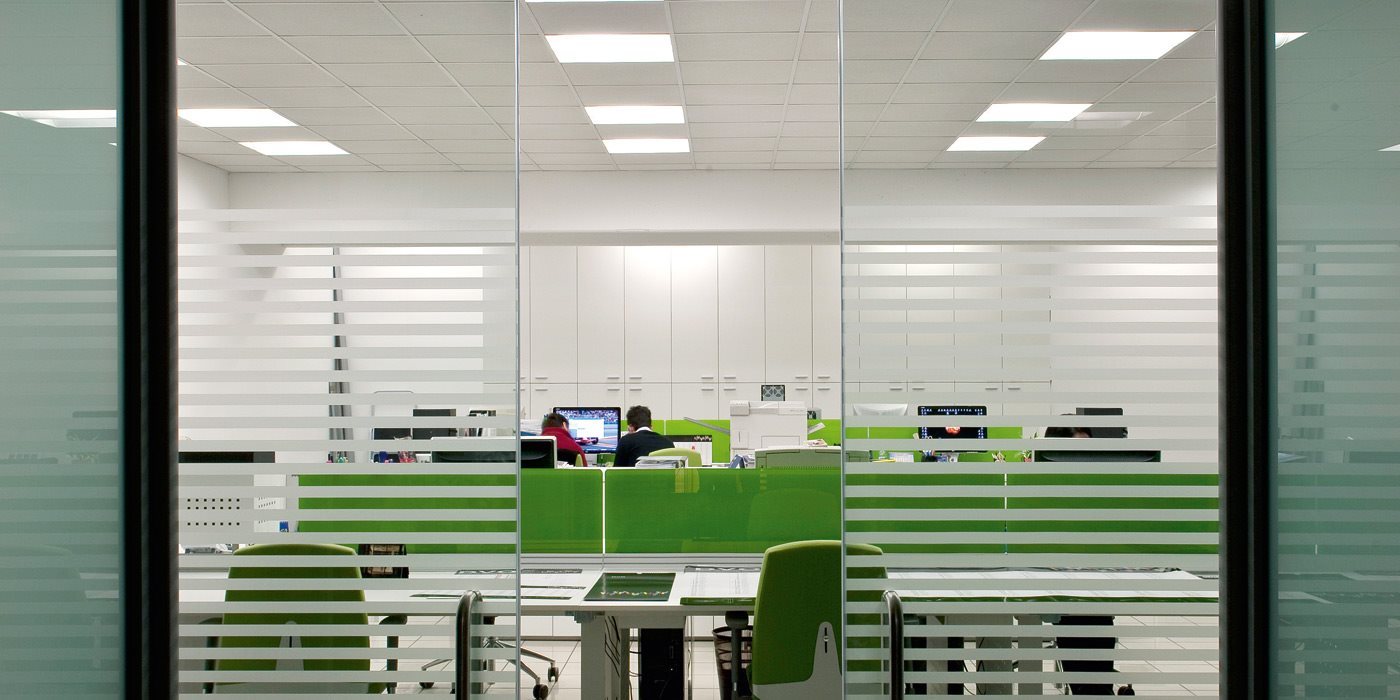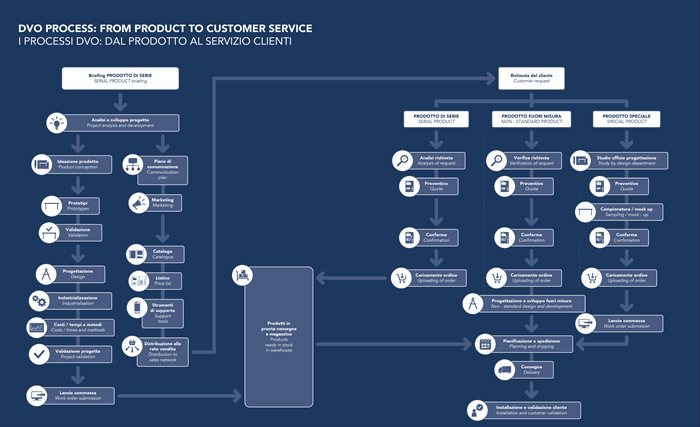 Customer support
A simple and organized process that follows the customer at every stage, from order to delivery.

Lay-out project
The company works with a C.A.D. system, which allows to work out plans sent by the customers, offering a first-class solution for lay-outs of the available spaces. The requests can also be sent by e-mail. In order to facilitate the work of the project department the applications for AUTOCAD® 2002 and 2004 are available, containing all the libraries of all the offered products.

Prompt delivery
The prompt delivery is guaranteed by a warehouse of more than 30.000 m2 of goods already packed. Contrarily to the major part of the companies in the furniture sector the production is not aimed at satisfying the orders of the clients but to keep the warehouse always well equipped. In this way the quantity requested by the customer can be drawn off at one. The warehouse management is regulated by the inflow of order of about 1.500 customers, which continue to choose Della Valentina Office.

Conformity of the products
By visiting our website it is possible to verify all the tests and the levels reached by single products with reference to the UNI/EN standards. The acknowledged reliability of the CATAS laboratories is a guarantee of the results and establishes an international liaison based on the recognition of the tests by the SINAL. Following the evolution in Europe, the company has aimed at a continuous up-dating in accordance with the EN standards, gradually following the assimilation by the Italian Government.

Company certificates
To guarantee to all companies in contact with DVO seriousness, reliability and competence of its organisation, the company has achieved:On 2001 the certificate in compliance with the norm UNI EN ISO 9001 which certifies the "system of quality management". On 2002 the certificate in compliance with the norm UNI EN ISO 14001 which certifies the "system of environmental management". On 2006 the EMAS registration. On 2008 the certificate in compliance with the OHSAS 18001 norm (Occupational Health & Safety Assessment Series), and DVO has obtained from ICILA the prestigious certificate.

Custom made products
35% of our global sales is represented by items made to size or special products, that have been manufactured separately from the standard production. To enable this kind of flexibility in production and design, a special department has been created that utilizes the most innovative machines and technologies in the woodworking and metal industry.

The products process management of the "custom made products" is entrusted only to qualified staff that handles it from planning to delivery.